Archive for category career
Ready for a new Career? Not sure how / where to start? 
New Career GPS Foundations Teleclass starts October 28th for 7 consecutive Wednesday pm sessions
Wondering what's next for you in your career but feeling unsure how to proceed? How to know which way to go? How to get 'there' once you set your sights on where 'there' is? Navigating changes in your career can sometimes feel daunting and overwhelming – whether you are a career-changer; a career-starter or somewhere in between. Things have changed and may look different from the last time you went out to get a job or professional start.
How do you navigate this new landscape? You need a GPS!
Registration Now Open! The Big Cheese Coaching Career Foundations GPS Program (7 Teleclasses):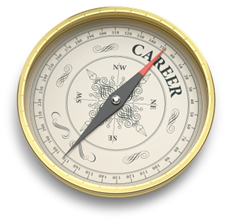 If you need a leg up in getting started in your career exploration process then this will be a great program for you. Whether you are ready to make a change now, soon, or at some point in the future – it's important to learn the essential foundational 'must-do's and the 'don't do's too.
Key Details:
The timing is seven Wednesday nights at 7:15pm – 8:30 (sometimes to 8:45 for Qs if there's interest)
This is a teleclass format — with materials to support the learning provided
If you miss a class we will provide recordings (for registrants only)
Participants will have the option of whether or not to interact/and disclose their name to others…completely up to you (although interaction highly welcome)
Participants will also have access to one-on-one coaching support at a significantly reduced rate to further support their needs (optional add on)
CONTENT: Here are some of the themes that we will cover over the course of the 7 weeks
The five phases of career development / discover where you are and where you need to focus on
Inside-out discovery: learn about your values and use them to guide your choices and decision-making
Strengths-based career making: lost your confidence? Not sure what you have to offer? Learn different ways to reconnect with your strengths/accomplishments and bring this to light….not just for yourself but also in the narratives you bring to others
Boost your confidence authentically
Visioning and planning and common derailers when looking for the 'perfect job/career'
Test drive your ideas
Resumes that work
Networking: the good, bad, ugly — learn how to do it right/when to do it/and how not to do it
Career navigation mojo – how to stay resilient when the job exploration/career vision is hitting road blocks
Interested? It's always good to have a starting plan where-ever you are in the continuum of your career. Here's to your career wellbeing. Are you game?  I am!  Scroll down and hit the REGISTRATION button to learn more.
Eileen Chadnick, PCC, ACPC, ABC
(Haven't met yet? Check out my bios here)
Hmmm. Talk about a paradigm shift! Well, I've been talking about a paradigm shift (in this blog and elsewhere) for some time now but now we've got some hard core demographic stats that can't be ignored.
Front page in yesterday's Globe and Mail, the headline reads: "Baby bust: In the first, the newly retired outnumber the newly hired"
According to Statscan's demographic division, at some point this year, the number of 15-24 year-olds will slip below the number of 55-64 year-olds.
Raises a lot of questions:
For boomers – will this cohort of 'older' workers influence the employment landscape to abolish (or reduce) ageism as employers struggle to retain talent?  And boomers – do you want to stay on in the workforce? Do you have to stay on due to financial reasons? What are your plans for staying on….change careers? Modify? Tweak? Or keep things exactly as they are for a while? If scaling back, what does your work-life portfolio look like?
Lots of questions with a call for planning. These are indeed interesting times!
To your UNretiredLife!
Eileen
In related news, Sunlife
How do you prepare for a job interview? One thing for sure — never wing it. Preparation is essential. And I made sure to make that point in a new video series on interview tips at Globe Careers.
The first video is up! A brief primer on how to prepare for your interview. Check it out and there are six more coming! I'll post the others as soon as they air at my Big Cheese Coaching site and blog.
Read the rest of this post at Big Cheese Coaching Blog! Along with some news about new coaching/training programs in interview skills!